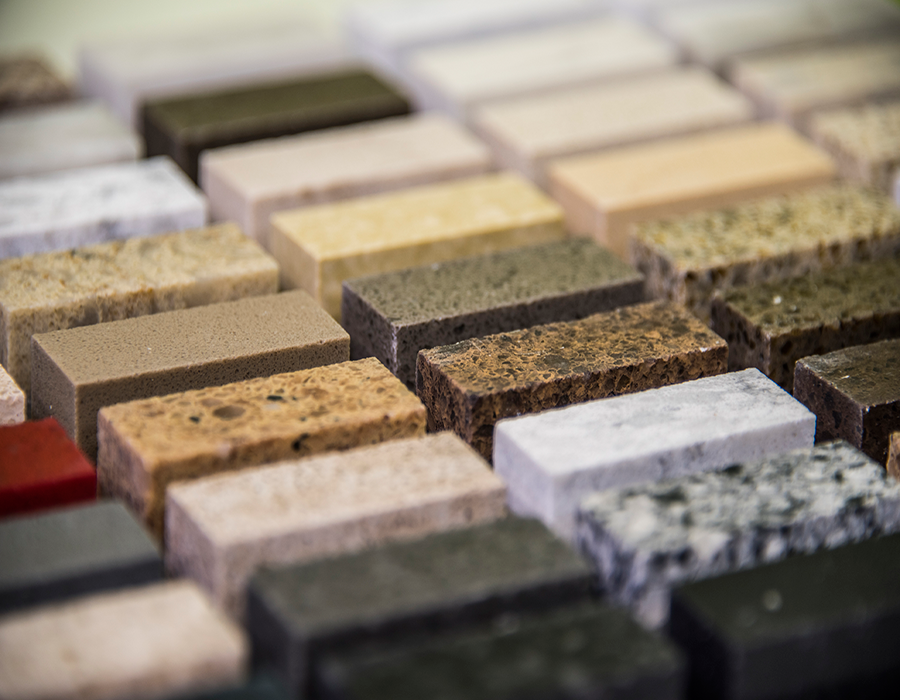 Granite Worktops - Leaving No Stone Unturned
Granite is a common material used for worktops in both domestic and commercial environments.  A coarse-grained light coloured igneous rock, it is formed by slow crystalisation of magma below the surface of the earth.  It is in fact the most common igneous rock found on the planet.
When talking about worktops for servery or bar counters, granite covers a broad range of materials that are essentially harder than marble.  Because of this, a wide array of colours are available.  Due to its natural composition, patterns and colour depth vary from slab to slab of the material.
Polished granite is a very popular choice for kitchen and servery counter worktops due to its high durability and aesthetic qualities.
When discussing your granite worktop options with us, we will go through details such as slab thickness, the option of built up edges to the front and upstands to walls, as well as the edge detail of the worktop.  With options such as a full bullnose, bevelled, straight (also known as eased), half bullnose and even an ogee finish, we can supply a worktop to give your counter the wow factor.
Feel free to give us a call to discuss your requirements further.