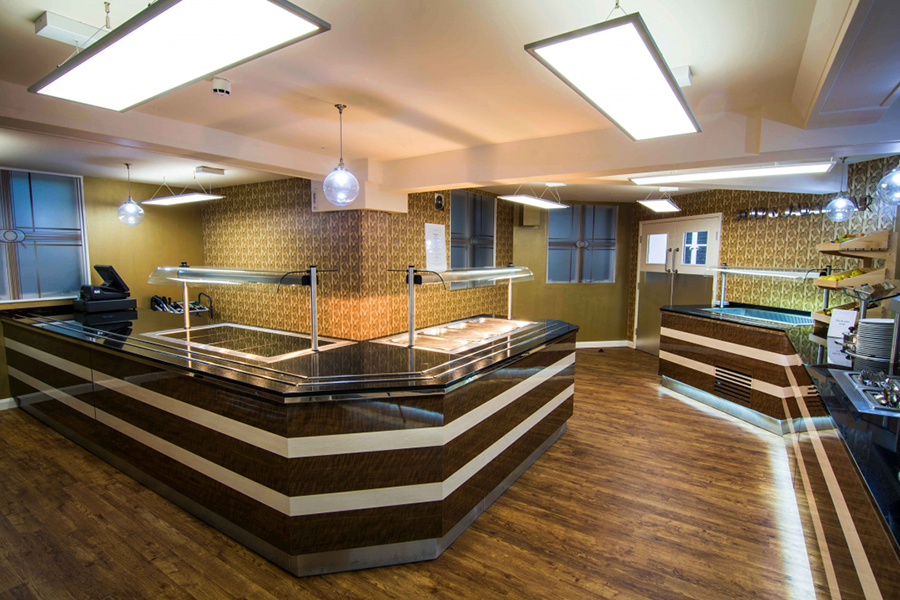 Bespoke Counters For Any Sector
Merseyside Catering Fabrications understand that the clients food servery counter or coffee shop counter is their main feature.  Acting as the centre piece and engaging customer interest, the aesthetics and material choices are key.
Furthermore, the counter must be ergonomically designed from an operator perspective to improve their business.
Our made to measure servery and coffee shop counters come in all shapes, sizes, materials and colours.  We provide foodservice counters for primary and secondary schools.  Coffee shop counters for independent and chain retail stores, and much more.  Our front of house counters can currently be found in the following sectors.:  Retail, Leisure, Hotel, Education, Sports, Corporate, Healthcare and more.
Get in touch with us today to discuss your next servery counter project.