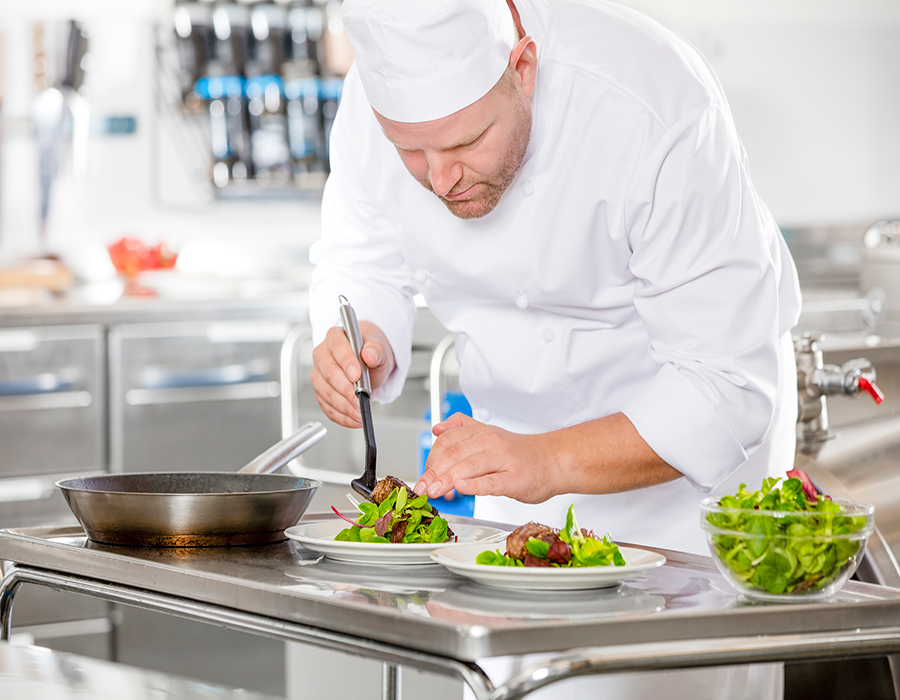 The Food Safe Stainless Steel
Stainless steel earns its name because of its ability to resist rusting due to the interaction between its alloying components and the environment to which they are exposed.
304 grade stainless steel is considered the most versatile and widely used austenitic stainless steels.  It contains 18% chromium and 8% nickel which means it has excellent resistance to a wide range of atomspheric environments, and is resistant to oxidisation and corrosion – commonly caused by chemicals in fruits, meats and milk.  These traits make the material easy to fabricate and clean, and the prevention of product contamination offer 304 grade stainless steel as the number one choice for commercial kitchen worktops across the world.
Here at MCF we use 304 grade satin polished stainless steel on all of our worktops as standard. 16swg is the most common thickness (1.5mm), however we often provide fabrication that has had a minimum of 14swg worktops specified (2.0mm).  The 14swg thickness lends itself to fully welded joints across the full depth of the worktop without any signs of distress and a neat finish for the client.  We use 304 grade stainless steel worktops on all of our hot cupboards, preparation tables, chef pass counters, front of house servery counters, and any other items with a work surface in the commercial kitchen environment.